TV backwall
Planning to buy a new flat screen or a fancy hi fi music installation, but can't quite picture it in your current living room? A flashy new TV like that doesn't really look so good on a plain, white wall, does it? Our style4walls products are the perfect solution for you. An easy way to create a real eyecatcher in the room, is to make a TV backwall with our stone strips or wood panels. Our UltraLight products are perfect for this, so keep reading for more inspiration.

The TV wall trend
A trend in interior decoration that never seems to go out of style, is painting one wall in your interior a different color than the rest. Usually people choose to paint the wall behind their TV in a contrasting color, and leave the rest of the room with plain white walls. Another trend is the use of raw, natural materials, such as stone or wood strips, inside your home. Combine these two trends and the TV wall trend is born. Our customers have already created the most beautiful walls with the use of stone strips or wood panels, and everything is possible! Get inspired by others, or send us a picture of your own interpretation of this trend.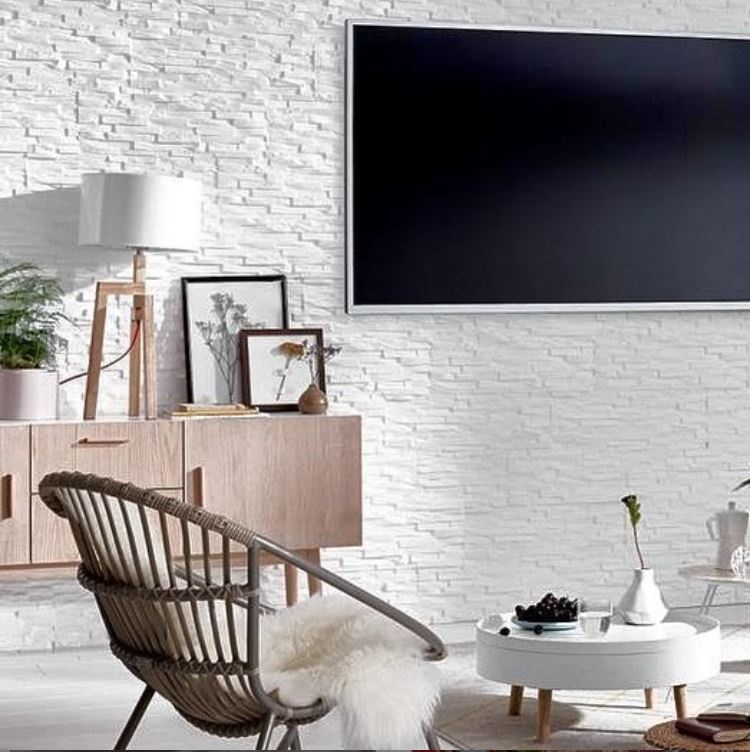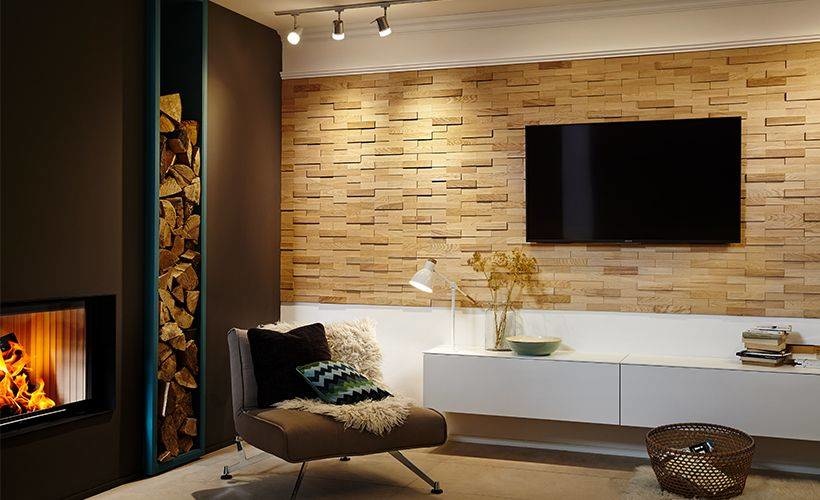 Styling met de Rebel of Styles UltraLight Benevento
Styling with Rebel of Styles UltraLight Benevento
If you're looking for the easiest application and the best look, we recommend the UltraLight Benevento stone strips by Rebel of Styles. These stone panels aren't expensive and we'll tell you a secret: that's because they aren't really made of stone. UltraLight Benevento tiles are made of super-light styrofoam, yet they are hardly distinguishable from real stone strips. In addition, the use of styrofoam offers many more advantages. Do you live in a flat without an elevator or do you want to decorate a wall in your bedroom? No need to break your back dragging heavy tiles upstairs. In addition, the material offers excellent thermal insulation and can also improve the acoustics in the room. Because the strips are so light, applying them is a piece of cake. All you have to do is paint the wall you want to apply them on black, cut the stone strips to size, and apply them to the wall with ROS glue. The Ultralight strips are available in white, grey and anthracite, but our personal favorite is UltraLight Benevento Black. If you want to, you can also paint these stone strips yourself using a solvent-free paint.

Not convinced about the real stone look we created by using styrofoam? See for yourself! Order your free sample here.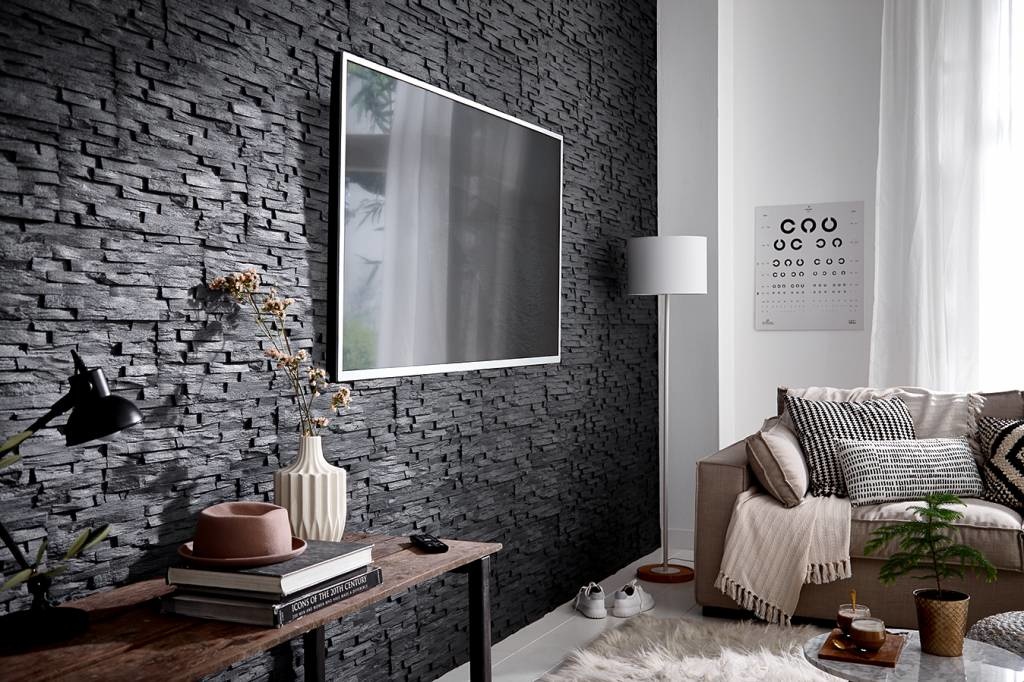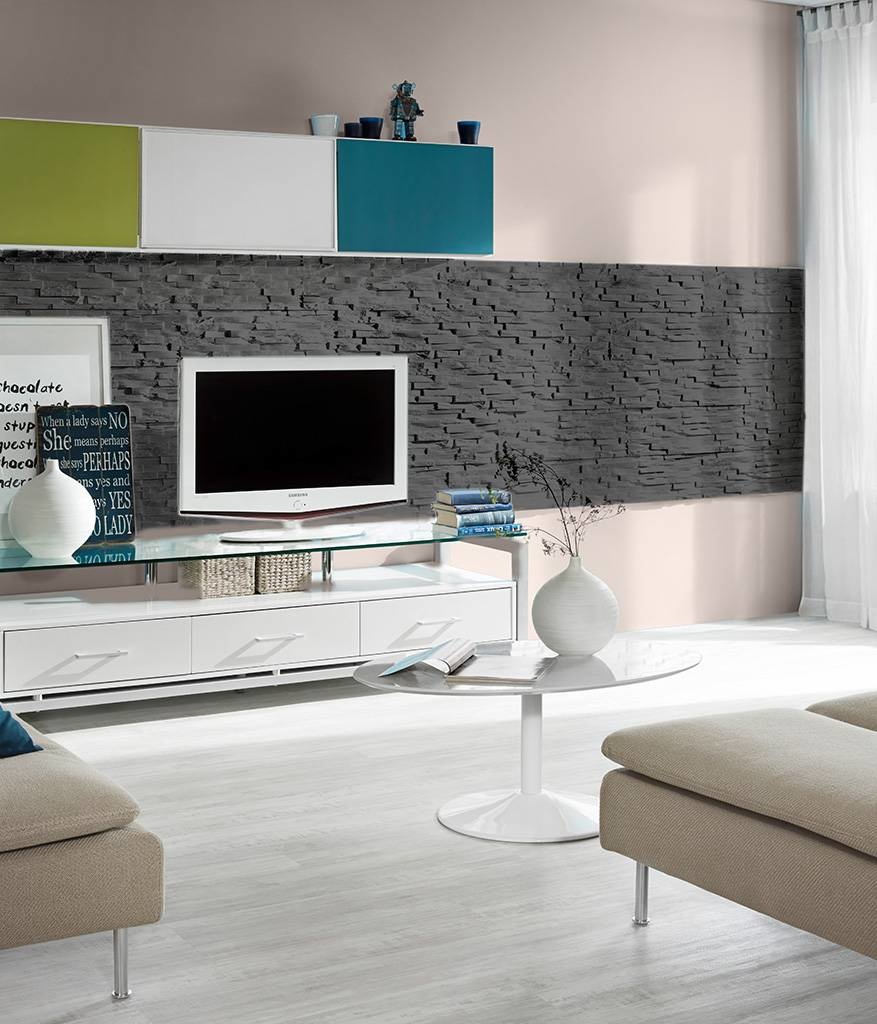 Inspiration from our own customers
We regularly get pictures from our customers, showing us how they used our products in their homes. Each and every time we are amazed by the creativity and the amazing TV wall ideas you've created. Of course there are people who cover an entire wall with our panels and then place a stylish TV cabinet for the finishing touch, or who create a TV wall panel with the stone strips to cover only part of the wall. But there are so much more options! The products are also very suitable to hide the cables of your TV, receiver and sound system. After you've done that, hang up your TV using a fancy TV bracket and finish the look by applying RGB led strips. Your TV wall will be the first thing everyone will notice when they walk into the room. The pictures below speak for themselves, get inspired and start redecorating!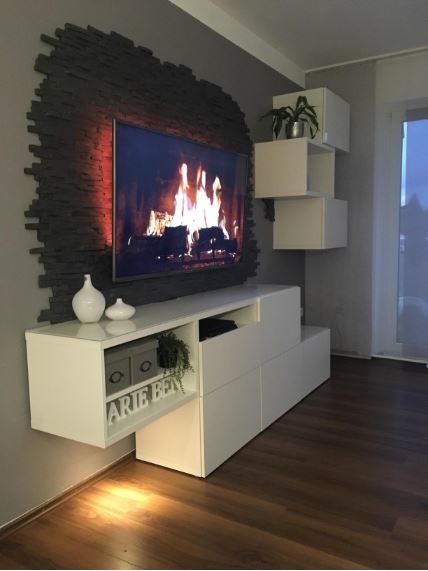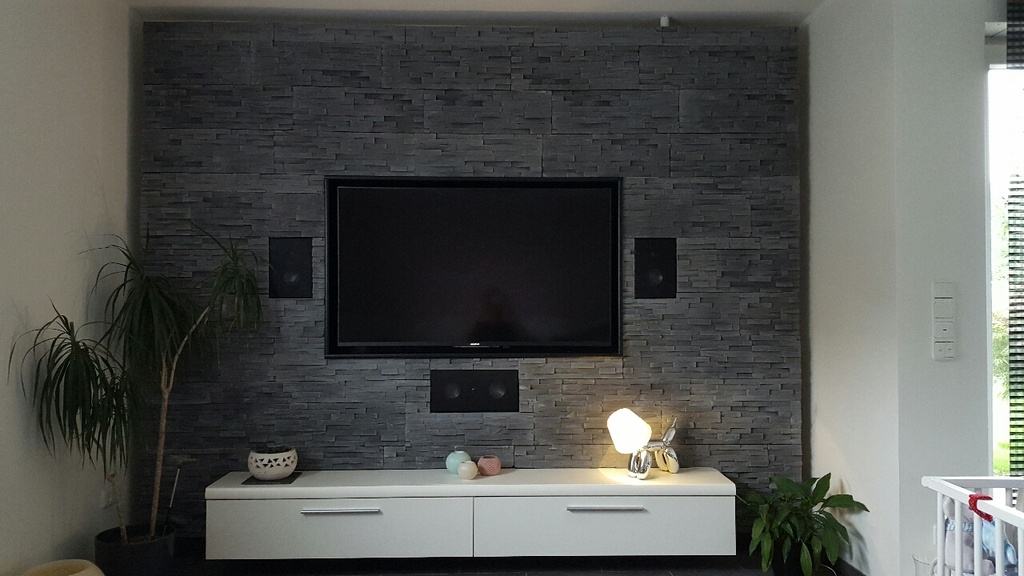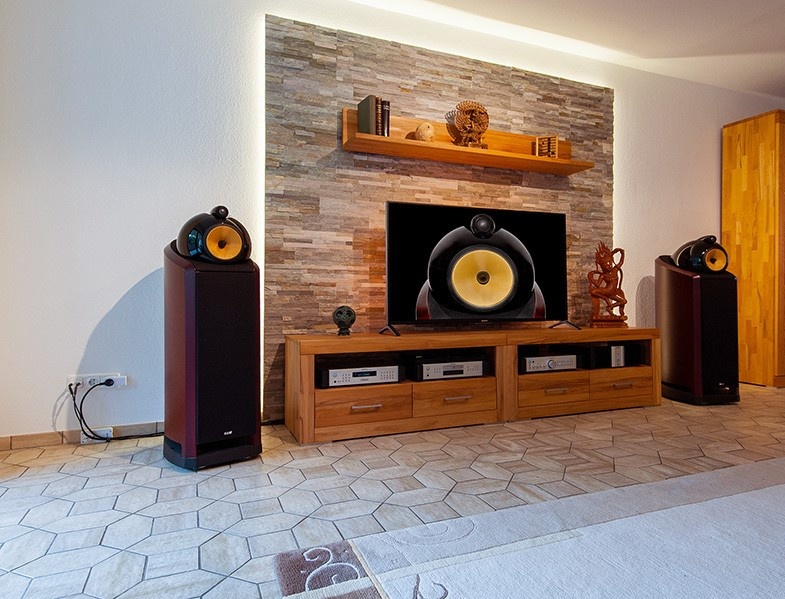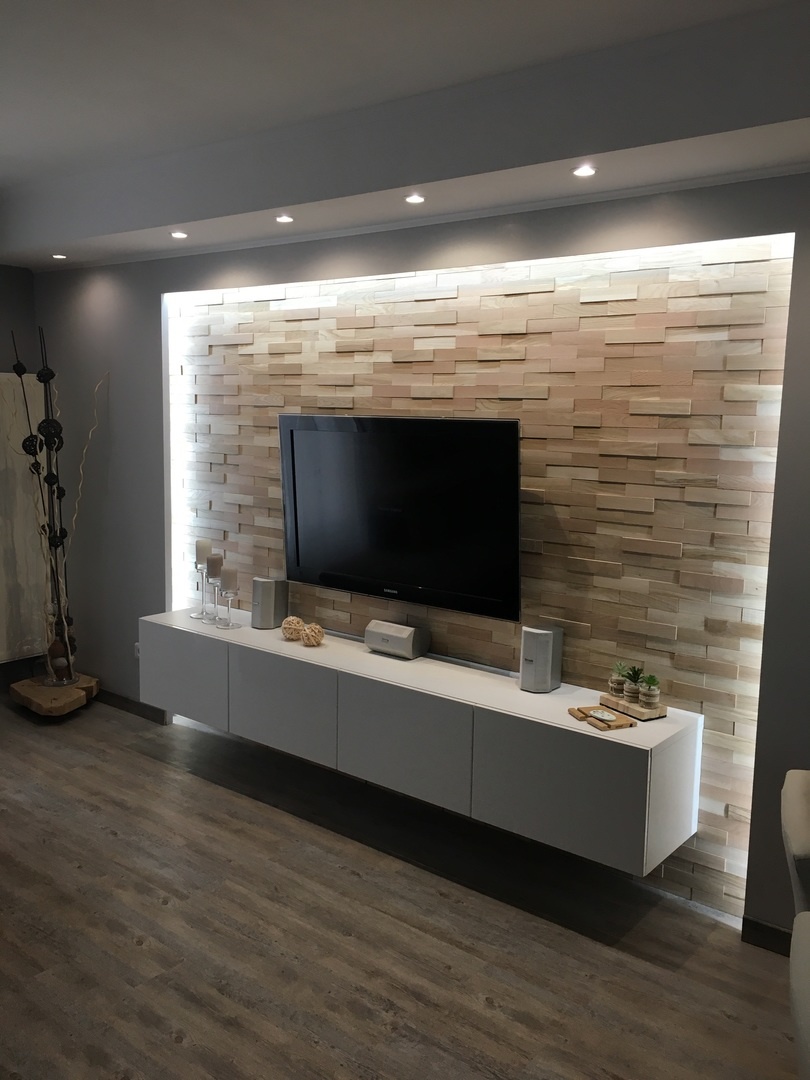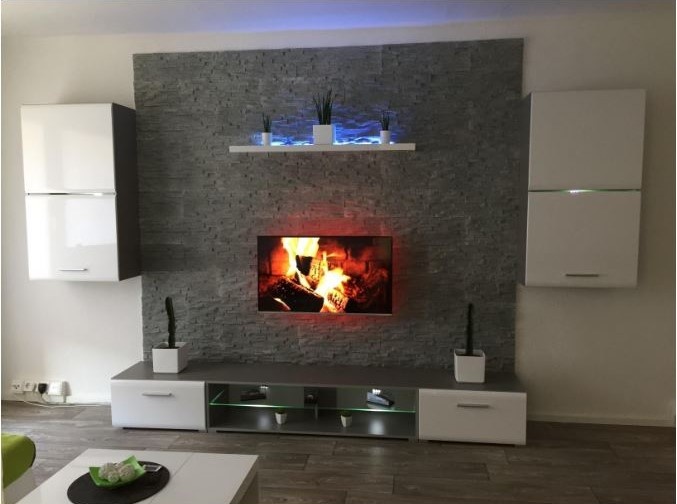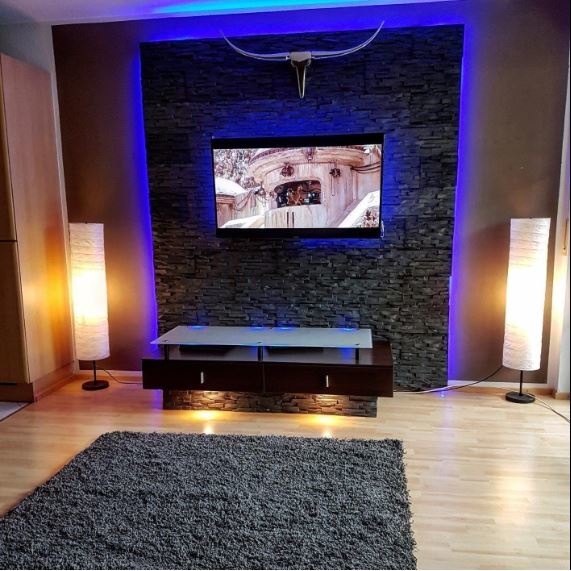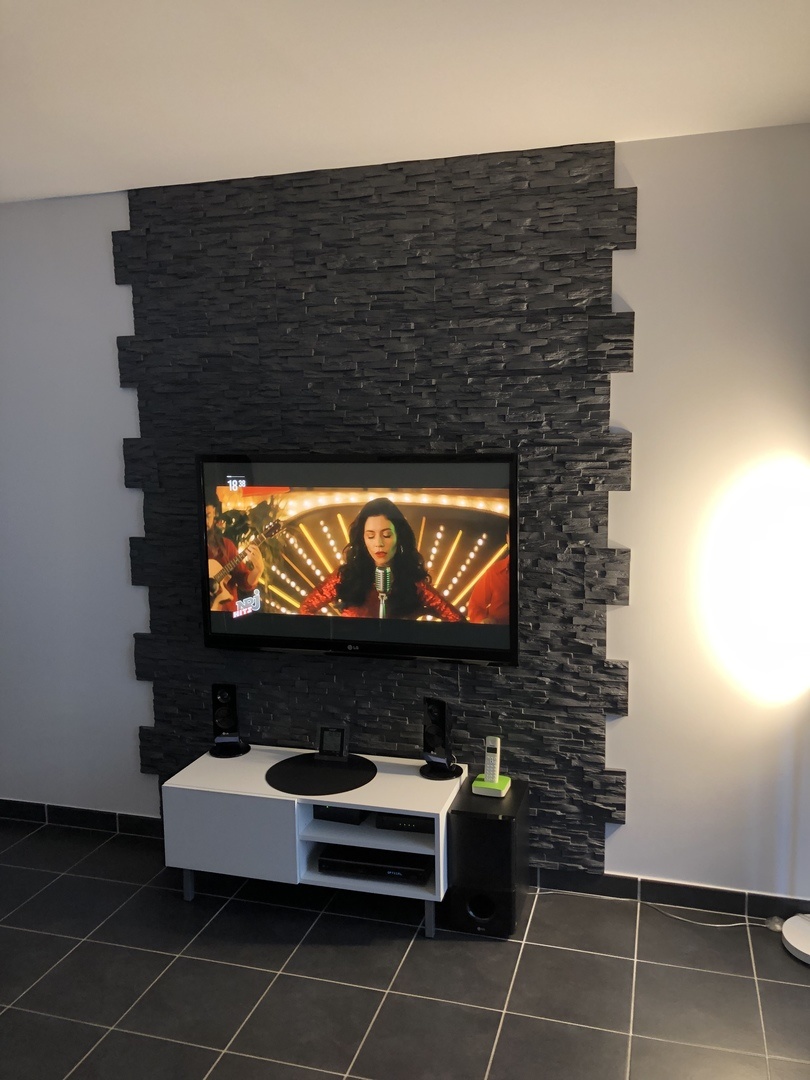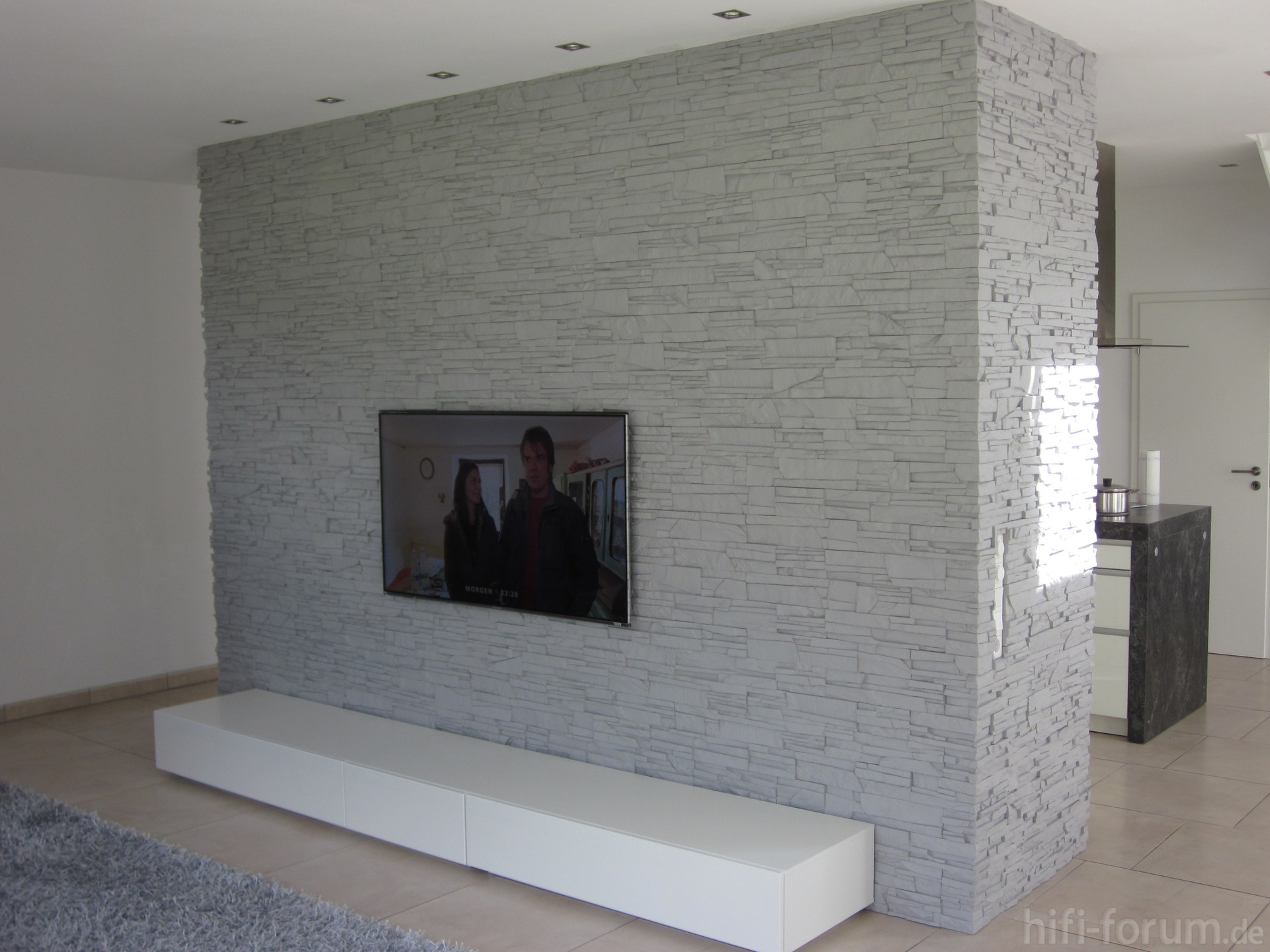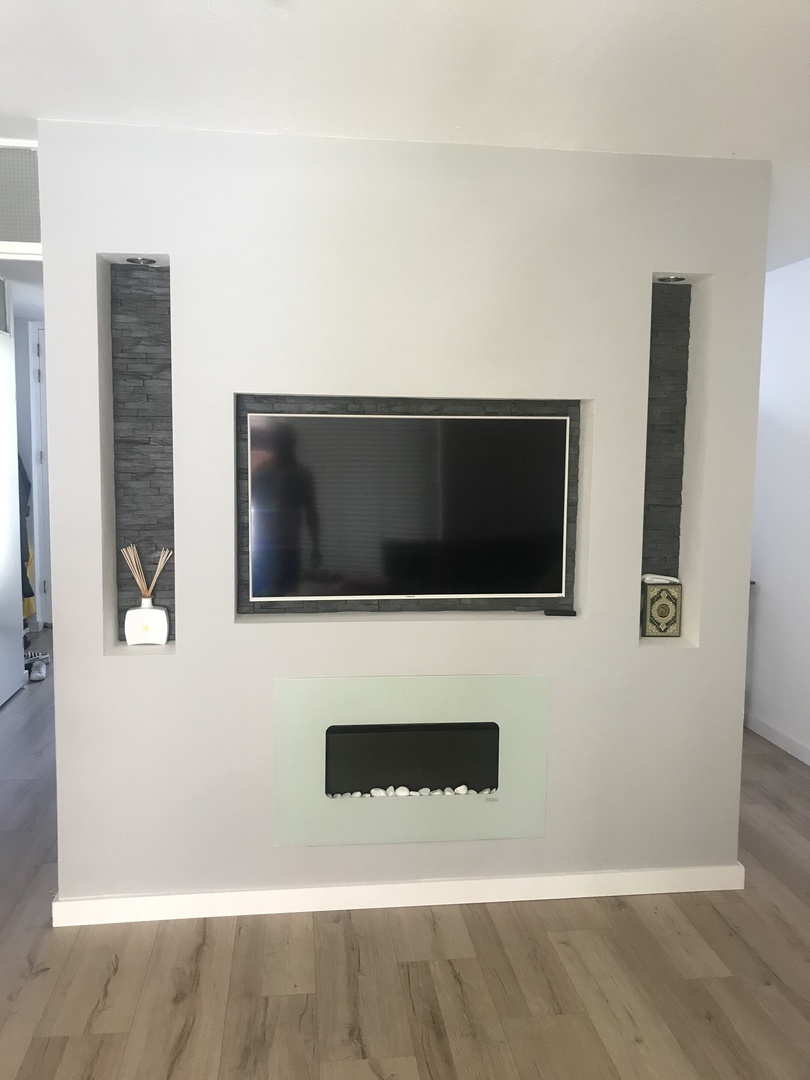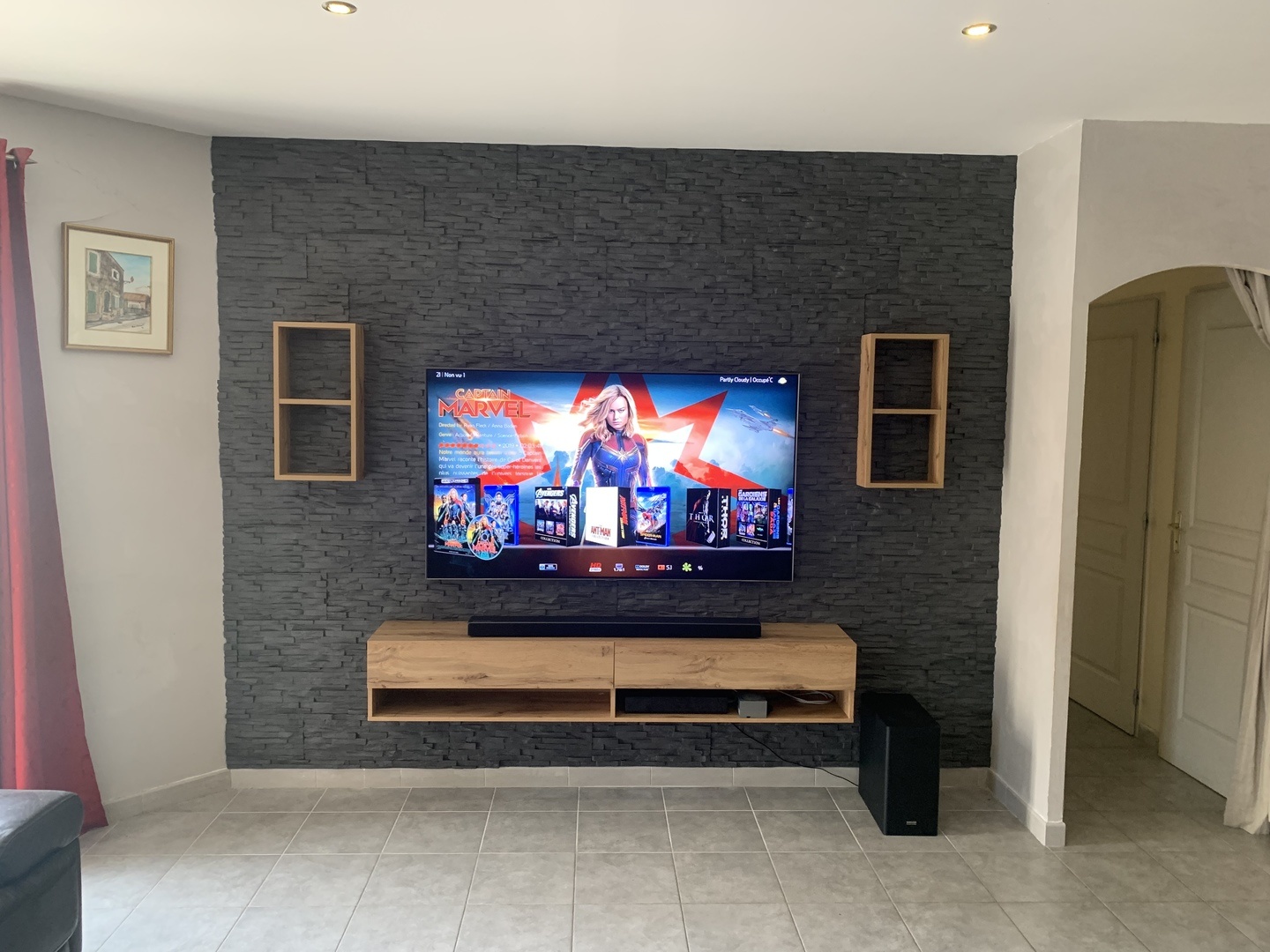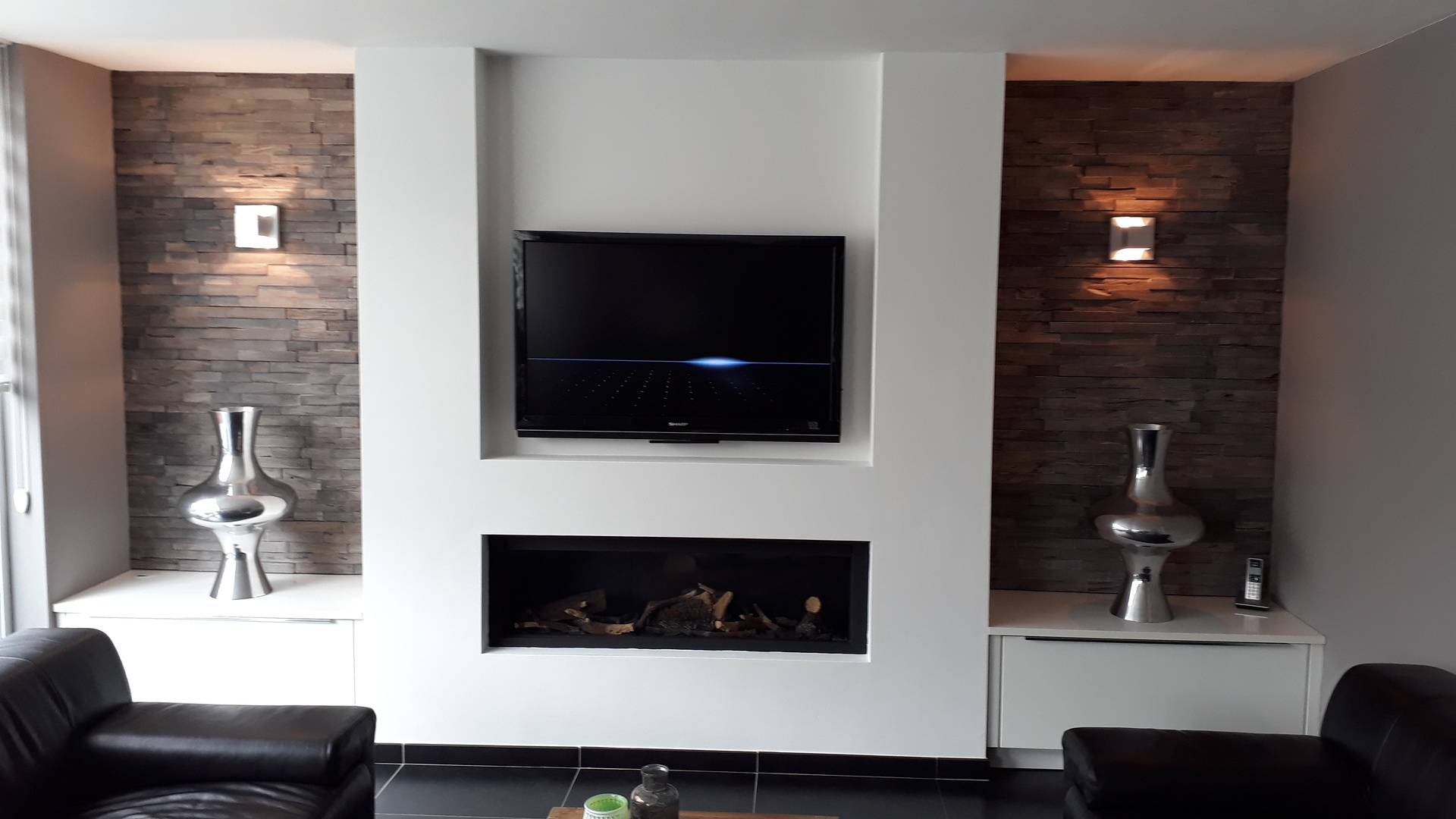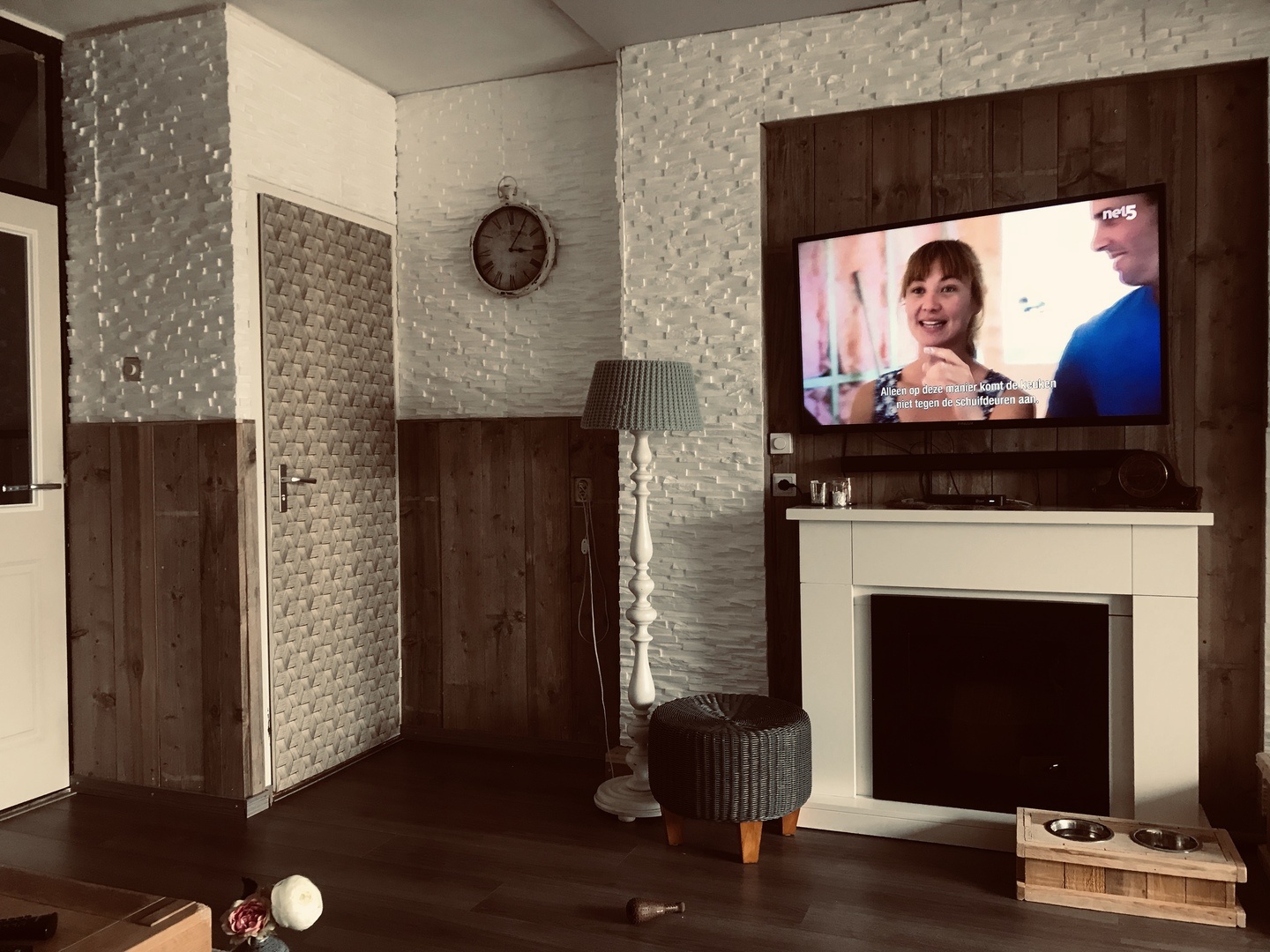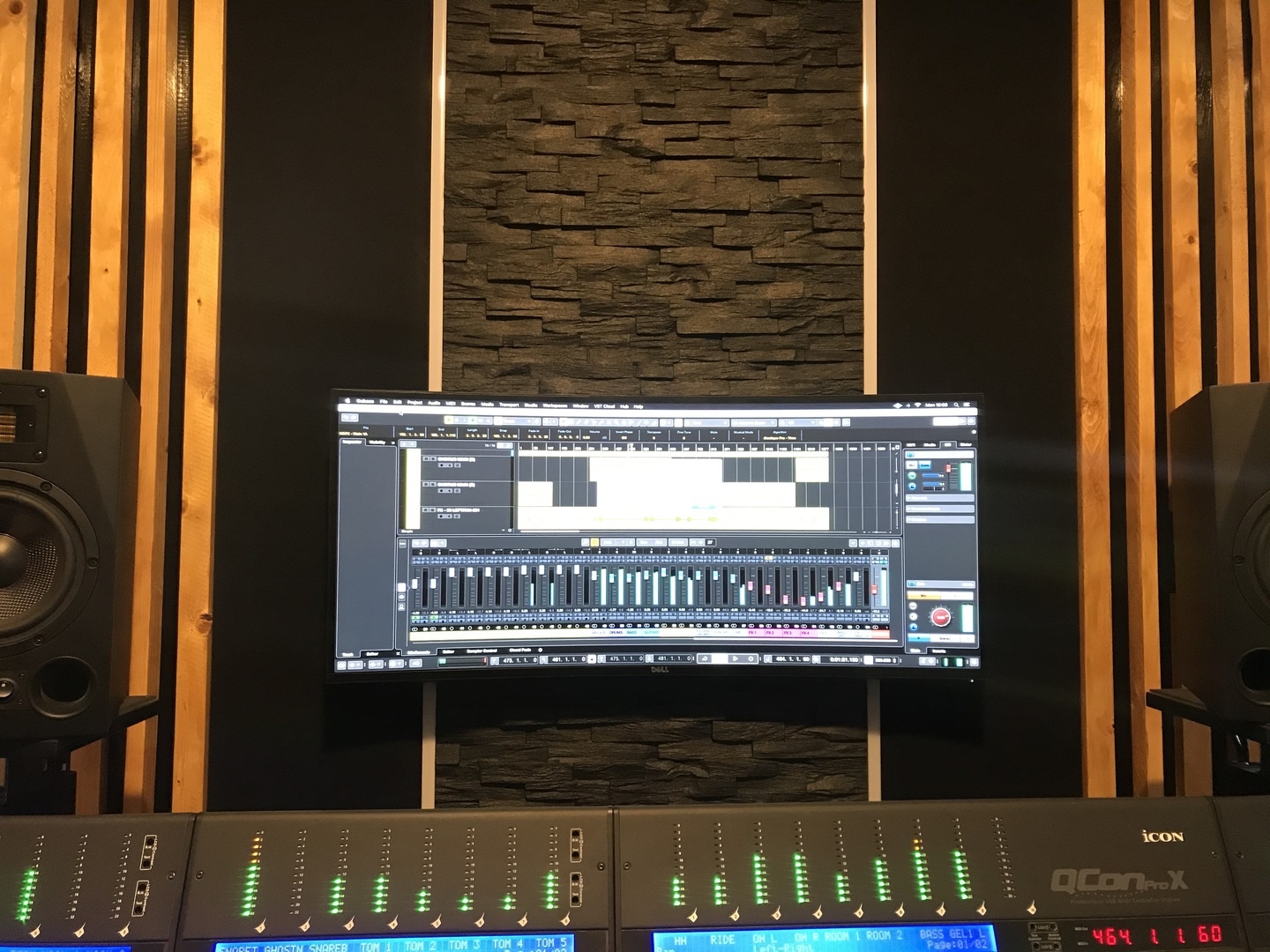 Does your old TV look out of place on such a fancy, stylish wall? You can always just order a new TV to match your style4walls creation.