Stylish and sustainable: UltrAcoustic Eco Tiles.
Introducing the UltrAcoustic Eco - the eco-friendly version of the trendy slat wall. This innovative product not only makes a statement in your interior, but also helps the environment. No longer do you have to choose between style and sustainability - we offer both.
What sets UltrAcoustic Eco apart? First and foremost, our panels are made from almost entirely recycled material. The slats are crafted from 90% recycled polystyrene material, significantly reducing our impact on the environment. Additionally, the felt we use is made from 75% recycled materials. With UltrAcoustic Eco, you actively contribute to a circular economy.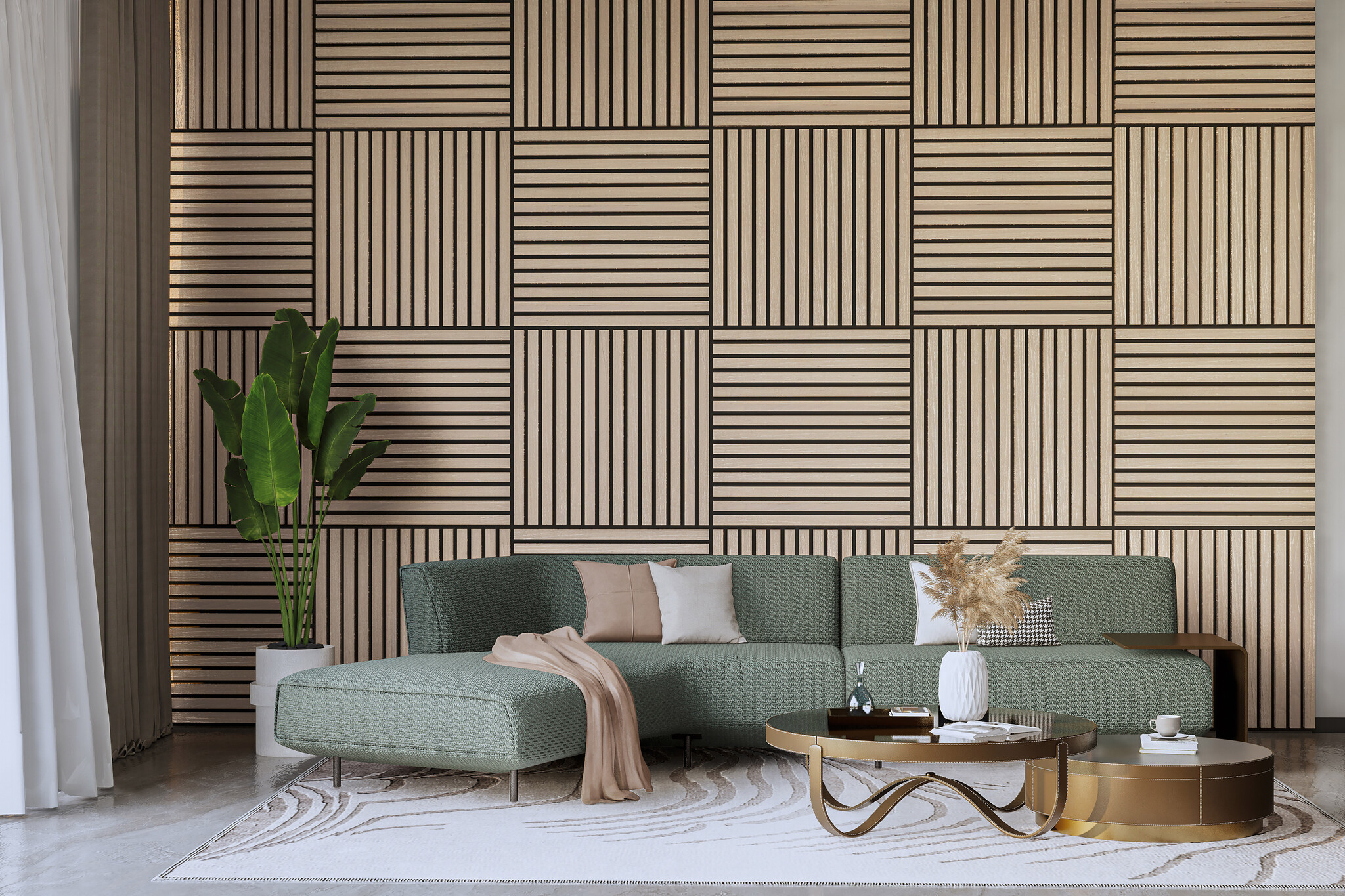 But let's also talk about the versatility of this product. The panels can be rotated in any direction, allowing you to experiment with different patterns. Whether you prefer a clean horizontal line or a playful effect, with UltrAcoustic Eco, you can make your mark on any space. They come in three colors: Natural Oak, Walnut, and Anthracite. Which color and pattern is your favorite?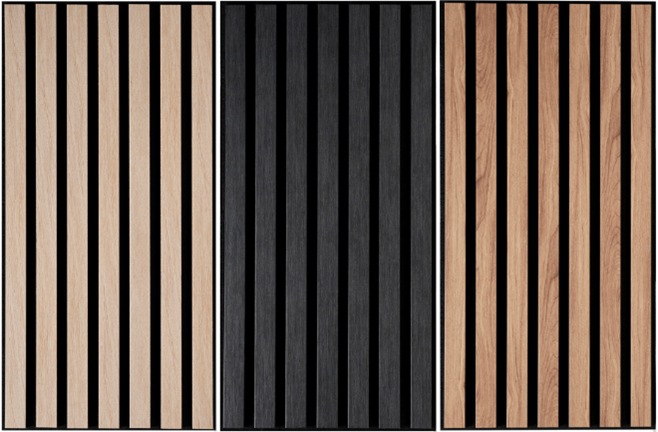 Not only do they reduce disruptive sound waves and improve acoustics, but they also add a touch of class to any interior. Whether you're at home, in an office, or in a retail environment, UltrAcoustic Eco provides the perfect balance between functionality and aesthetics.
And let's face it, sustainability is no longer just a trend - it has become a necessity. We are increasingly realizing that we must protect our planet and strive for a sustainable lifestyle. With UltrAcoustic Eco, you don't have to compromise between elegance and environmental consciousness. Our panels offer the perfect combination of both.
Furthermore, our panels are easy to install, making them ideal for DIY projects. Whether you're an experienced DIY-er or just starting out, with UltrAcoustic Eco, you can easily get started yourself and enjoy a stylish and acoustically enhanced interior in no time.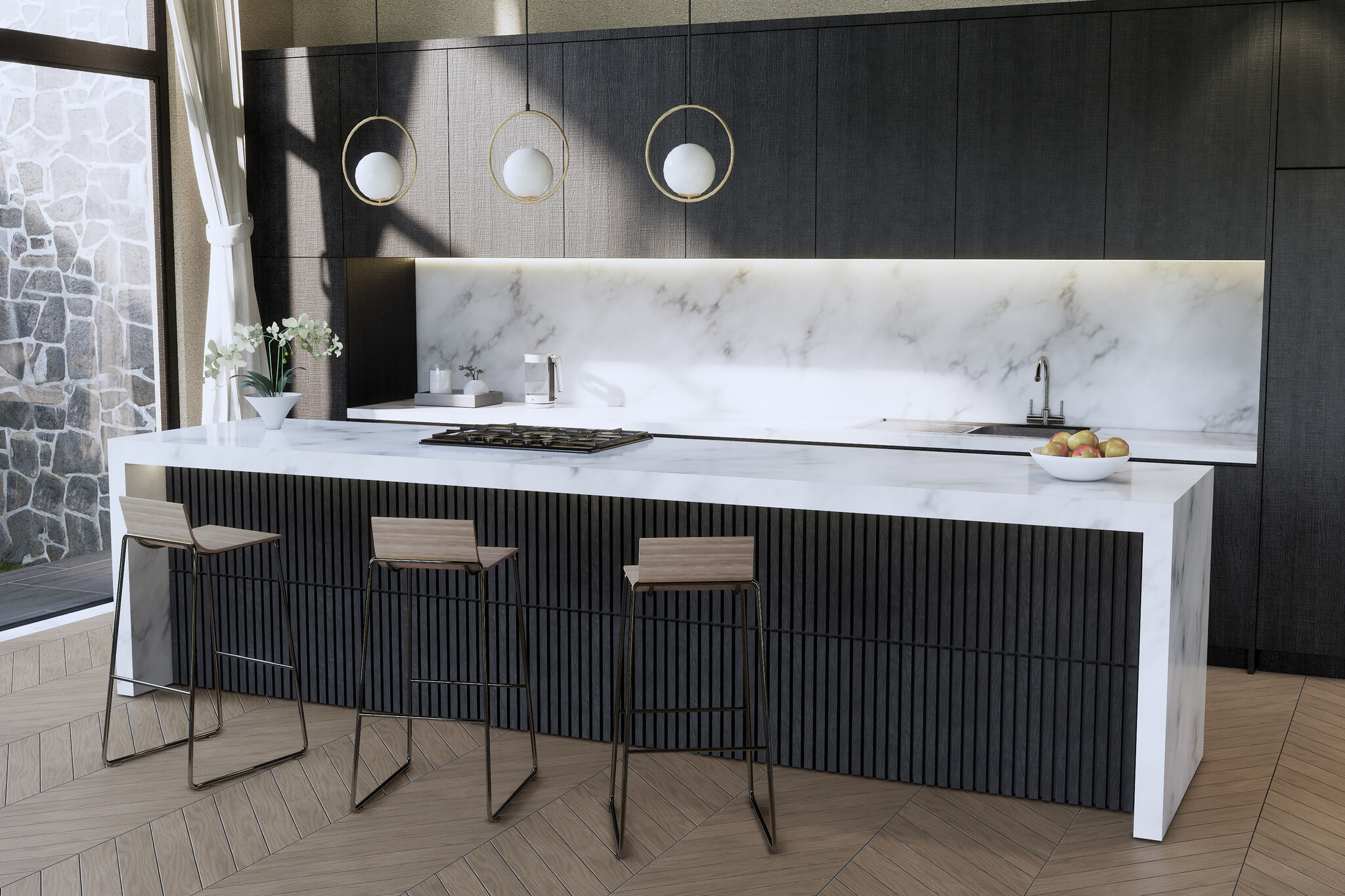 So what are you waiting for? Choose sustainability, style, and functionality - choose UltrAcoustic Eco.