A makeover of your kitchen walls? These interior enthusiasts share inspiration
Your kitchen is the heart of your home. You cook there, store things there - and, more importantly: you come together with family and friends. How do you bring your own style to life on the walls of that versatile space? Be inspired by the kitchen makeovers of other interior enthusiasts.
1. Tiles with a brick look
Interior enthusiast Marina from @de_neerheide chose a brick look in her kitchen. It was love at first sight between her and the UltraStrong Milano Anthracitewall tiles.
"When I saw them, I immediately fell in love with them. I looked at my husband and his look said the same thing: 'We'll take that.' Together with our son, he covered two entire walls with it."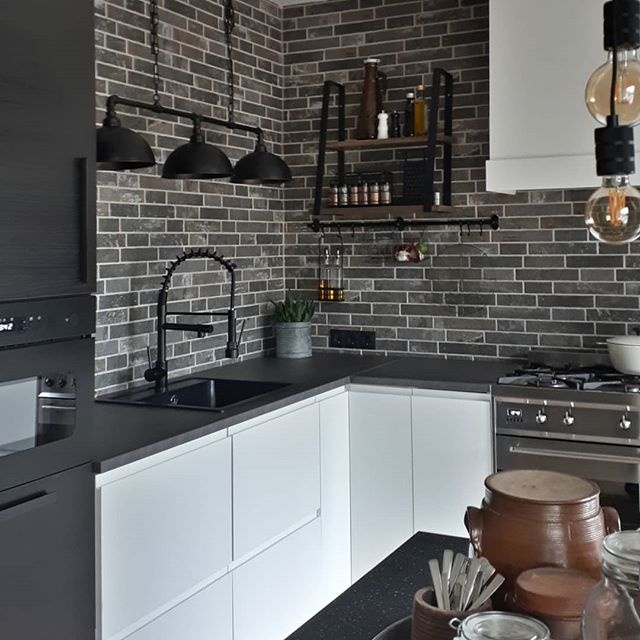 @de_neerheide
A nice bonus: the brick look fits perfectly with its industrial style. Marina extends it throughout the house – from the smallest room to the hall. The robust, rugged look of her interior is reminiscent of a loft in the heart of New York City.
You can recognize her style in the kitchen by the concrete look of the kitchen worktop and the wooden wall shelves. Moreover, black sets the tone: that nuance is reflected in the sink, lighting and handle-less cabinets. Each and every one of them is a stylish addition to the wall tiles with grey, black and brown accents. The combination of such dark tones with a white IKEA kitchen creates a striking contrast.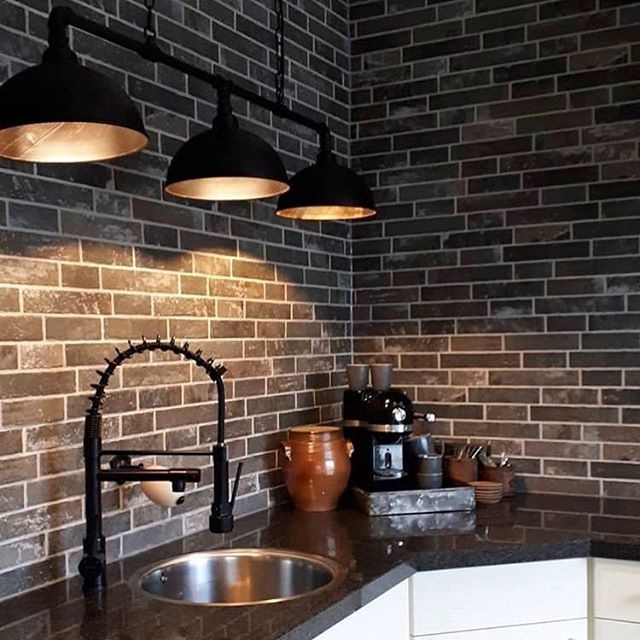 @de_neerheide

Marina has not regretted her choice for a second. "The tiles create depth and warmth. And they are easy to maintain. If you fry meat or mess with soup, wipe off the splashes or stains with a wet cloth. Moisture or scratches will not penetrate."
2. Tiles with a marble look
Interior architect Johan wanted to give his kitchen a luxurious, chic look. He opted for a back wall with a marble look and was seduced by the UltraStrong Marble White wall tiles.
To put the marble in the spotlight, he incorporated warm tones and natural elements such as wood and plants in the rest of the space. The modern style also plays the leading role in the other rooms. Clean lines and neutral white create a light, spacious interior. An attractive oasis of peace.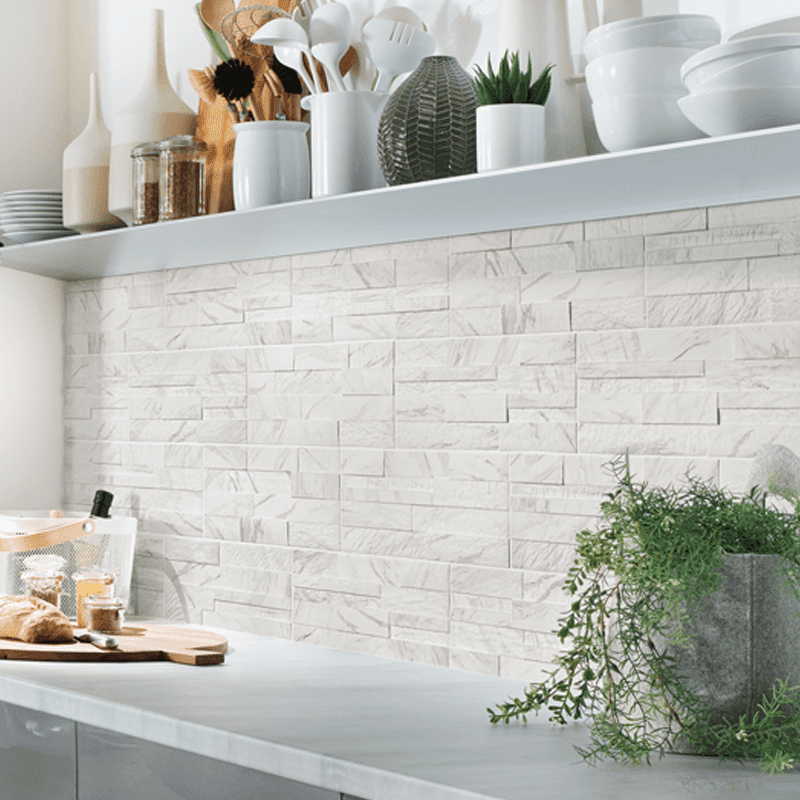 [Style4Walls, no credit]
Just like the tiles that Marina van @de_neerheide chose, Johan's are made of ceramics. This makes them resistant to moisture, scratches and high temperatures. Thanks to those qualities, you can use them in any space inside or even outside your home.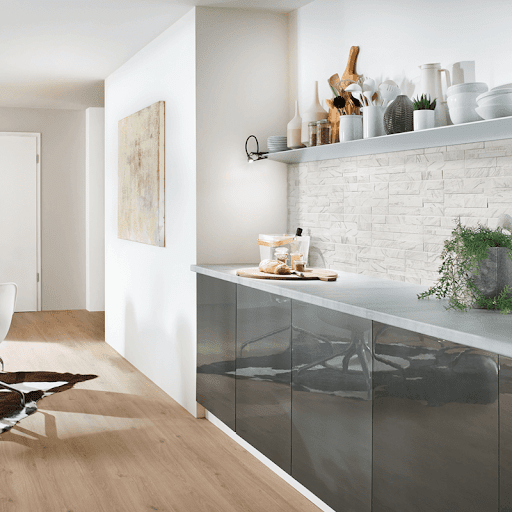 [Style4Walls, no credit]
3. Wooden wall panels
You can process wood in different ways in your kitchen. Jess from @la_soedenosphere has understood that message well. She clad an entire side wall with the 3D wood strips UltraWood Teak Colorado. By keeping the rest of her space light and neutral, that wall draws all the attention.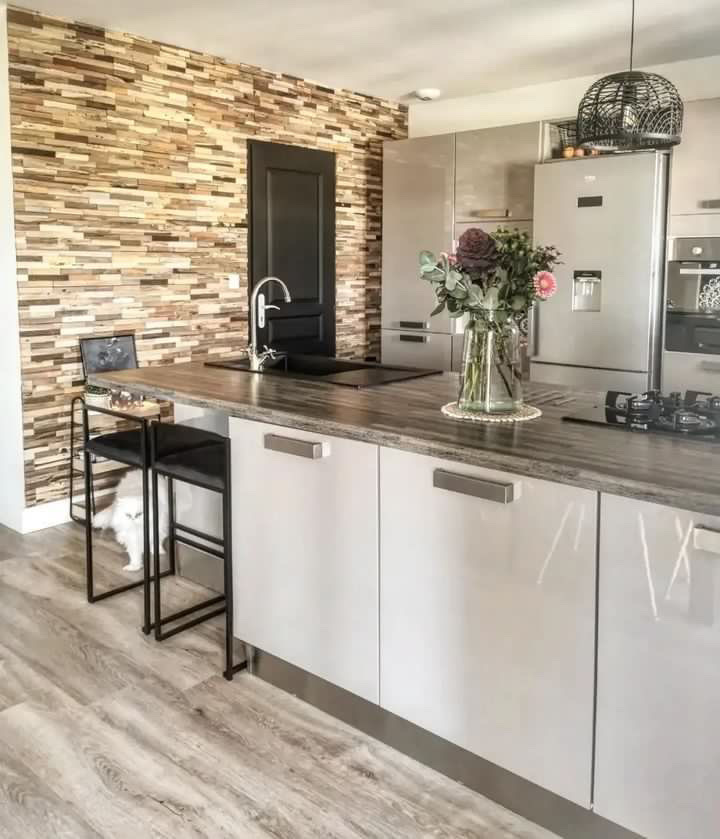 @la_soedenosphere
The wall panels are made from recycled Asian teak. This type of wood evokes a warm atmosphere in the kitchen.
If you are still in doubt: wood matches every taste. Also with the Scandi-Boho living style, for example. It brings together a minimalist, calm base with color and busy prints. In her interior, Jess expresses her style with natural materials, black and white patterns and unique, sometimes vintage accessories.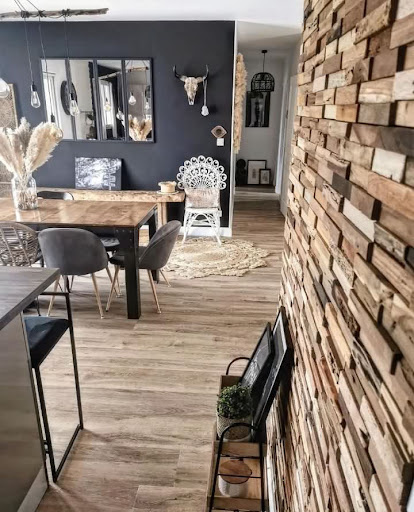 @la_soedenosphere
Just like Jess, Aurélie and Antonio from @decoreli_home are fans of the natural look of teak. The 3D wood strips UltraWood Teak Benevento were given a prominent place in their kitchen.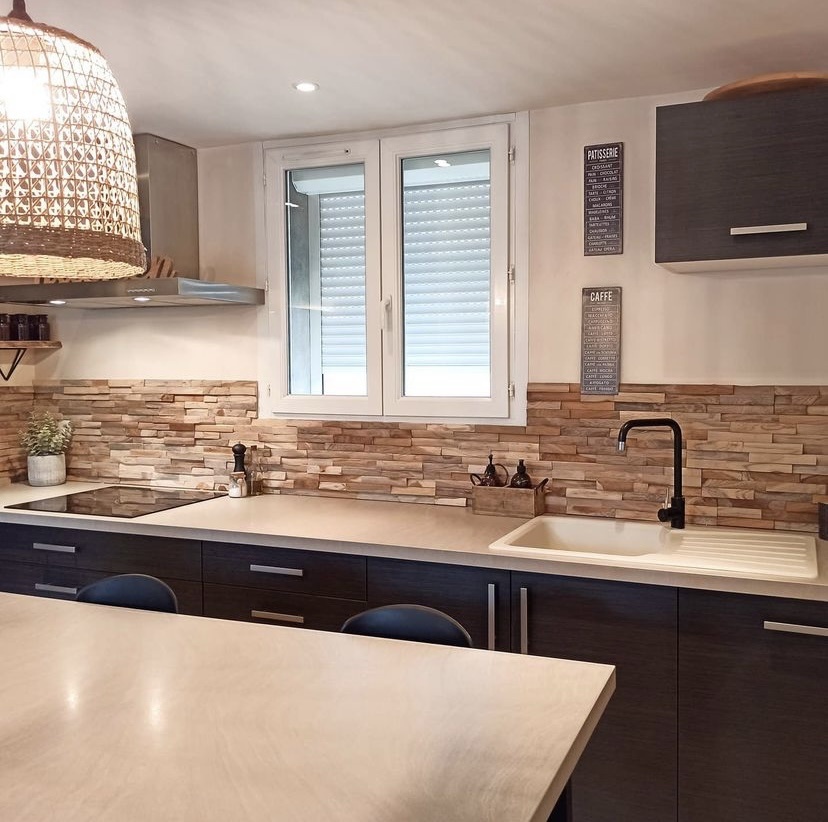 @decoreli_home
The strips hang behind the sink and hob. This entails a point of attention, because wood does not hold back water or grease. The couple solves this by treating the material with parquet oil every year. In addition, there is a discreet barrier in the form of transparent glass between the hob and the wood strips. An extra tool to protect the wood against heat and splashes.
The strips fit in nicely with the rest of Aurélie and Antonio's Scandinavian interior. Their style translates into a mix of soft colours, clean lines and natural woods. Together with a rich incidence of light, these elements provide a soothing, cozy character.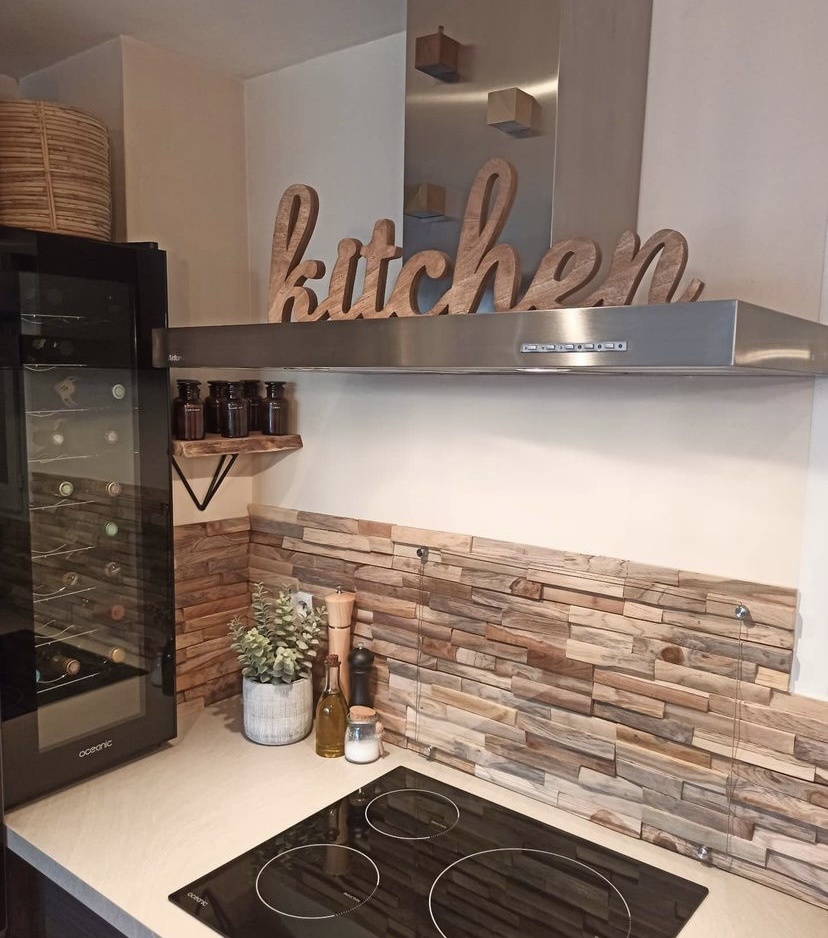 @decoreli_home
Want to add an attractive eye-catcher to your kitchen? Choose wall coverings from the UltraStrong collection. These products are not only washable, but also resistant to water and high temperatures – important criteria for a kitchen.
Its assembly is a feasible DIY project, according to Marina van @de_neerheide: "Even if you are not a handyman or have two left hands, the panels are easy and quick to install."