How to add the industrial look to your interior design
Adding the industrial look to your interior design
The industrial look originates from the old warehouses in the United States. These large open spaces were transformed into lofts. De raw unfinished style was kept. But the European Bauhaus style has also influenced this ideology. By now the industrial look is also wildly popular in the Netherlands. It's found in restaurants, shops and inside our homes. This style is the perfect way to add some warmth and ambiance to your interior. But what are the characteristics of this style exactly? And how do you easily add this style to your home without it costing too much? In this blog we'll answer all your questions on this matter.
Stick to a natural colour scheme
The characteristic of the industrial look is a neutral to slightly warmer colour palette. Alongside that we see many dark shades on the walls like, black, mouse and anthracite grey. In contrast to this we also see many white and earthy shades like, sand, olive or sage, and brown are good fit for this look. When it comes to materials we see a lot of recycled or upcycled wood, scrap wood, brick walls, cement, dark coloured steel and glass.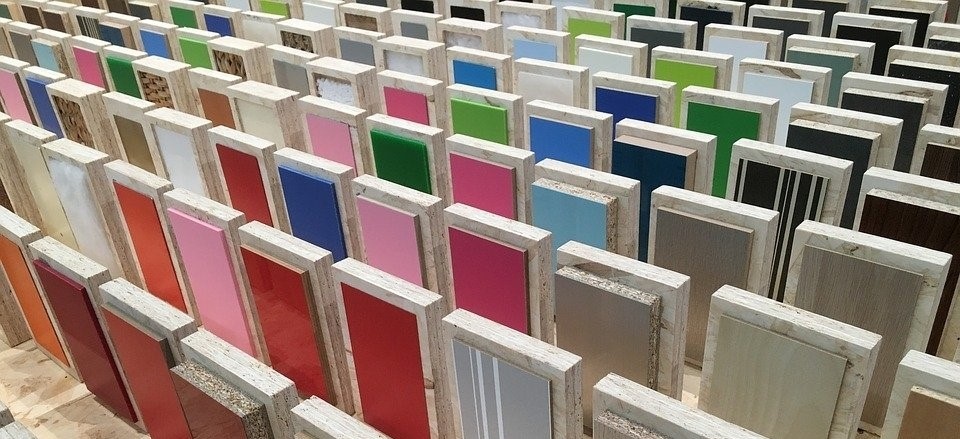 Use vintage furniture and accessories
Vintage furniture and accessories give the industrial look a more retro feel. Think of placing an old, worn couch, or textile fateuils with vintage upholstery. Vintage trunks, old spraycans and old chests with plants also fit into this vibe. You could sand down an old cupboard, display that weathered exposed brick or wooden wall in a 'bric a brac' look to really complete your industrial look.
Would you like to add in a quick industrial-esque accent? Use stone strips with a cement look on one of your walls. Paint a wall in a dark colour and add some cage lamps. Voila! An industrial looking living room!
Add industrial lamps
Lighting is like the cherry on top of your industrial look. Typical in the industrial are standing set lights, large steel hanging lights in dark or copper colours, silver or gold cage or wire lamps. Putting filament light bulbs in these lamps add warmth and ambiance. In addition this balances out the cooler, darker tones in the room. Old-fashioned lampshades are also a good fit for this style.
Do you want to do a quick and easy make-over? Do just the industrial lighting and an exposed brick wall. Or paint a wall in your kitchen dark-grey and replace your lighting with hanging cage lights. Less is more, even in industrial styling.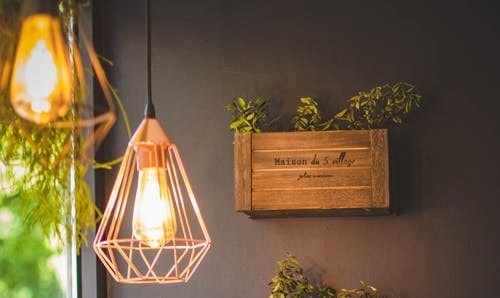 Choose steel and coated iron
Nowadays, big glass windows with thin black or anthracite metal profiles are all the rage. We see this in doors and windows but, also as partition walls to separate rooms. By using this style you immediately give your space an undeniable industrial feel. Do you want a simple fix within your budget? Go for dark metal legs under your dining room table. Or place a weathered steel rack along your wall.