The newest living trends for 2021
The pantone colour for 2021: Classic blue

Last year, 'living coral' was the colour of the year. A warm, deep orange, enveloping colour. This year a classic, cool shade was chosen: 'Classic Bleu'. A striking colour that brings an atmosphere of deep oceans, relaxation and serenity. Also a mysterious colour: unchanging and timeless. A deep blue shade that radiates stability and reliability. In your home, this colour creates a peaceful, pleasant and relaxed atmosphere. This colour also stimulates our resilience and invites you to escape from everyday reality.
Organic shapes
Interior architects often play with a mix of curved and straight lines in interiors. And that is not without reason. Together these provide a certain balance. Round shapes represent the feminine, organic and softness. Straight lines represent the masculine, rational side that provides structure and ordering.
In 2020, there were already more round shapes in the new interior designs. This trend will continue in 2021. Round shapes provide balance and a feeling of safety and security. They remind us of the organic forms in nature. Do you have a somewhat chilly and sleek interior? Then add some round shapes and you will immediately see and feel the difference.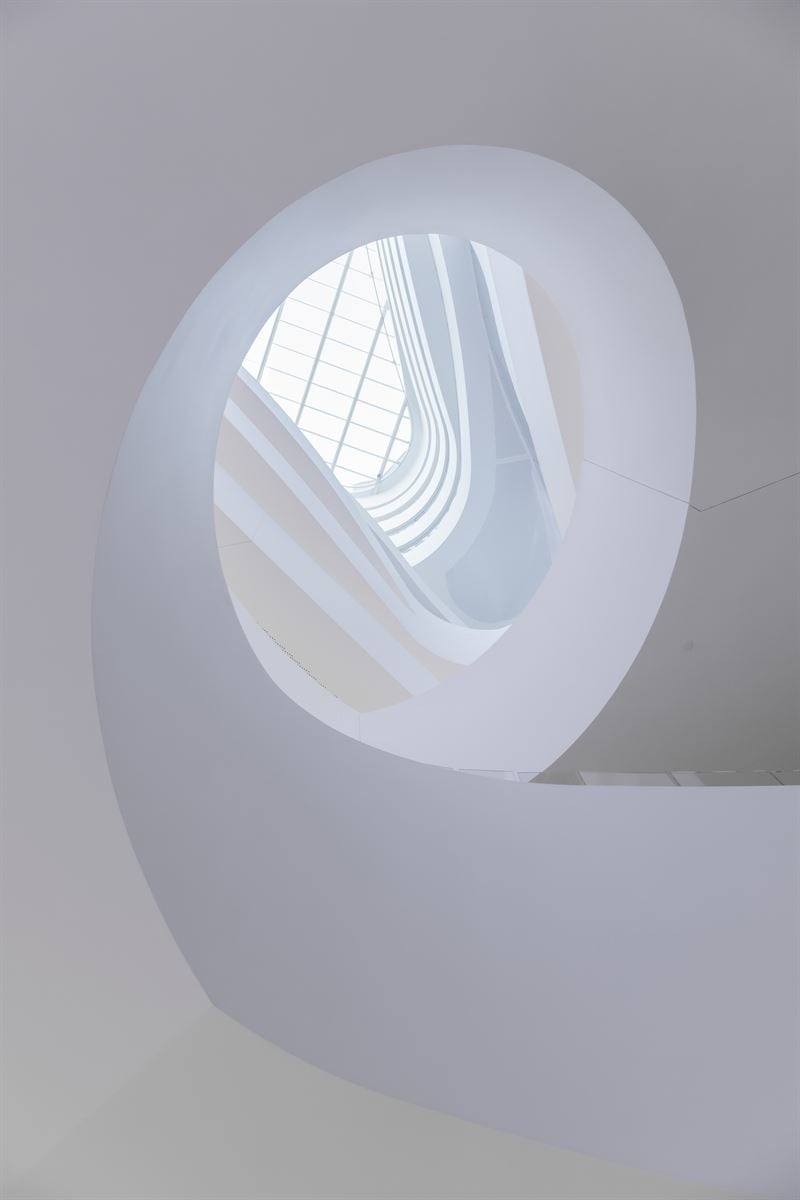 Earthy shades and warmth
With earth tones, don't immediately think of just brown, beige and ecru. Terracotta and warm orange tones are also important trend colors in 2020. For example, paint the wall behind your sofa in two shades of terracotta. Add these same shades in the cushions on your sofa. Your living room will become unrecognizable! You also don't necessarily have to add paint to these warm earthy shades. You can also add a beautiful warm, natural accent with wood strips, for example. Especially when you combine this with some other beautiful warm earth tones.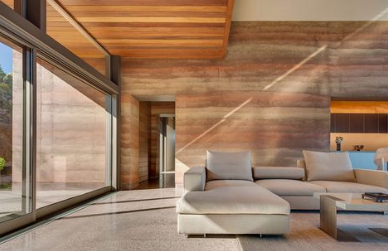 Using designer items as eyecatchers 
Minimalism has been a big trend in recent years. Until now we had a grey matter, in 2021 we are adding more colour, personal and design items. These items are really the icing on the cake in your interior design. It is of course important that they fit seamlessly into the whole look. If not, they have little to no value. So be sure to look at examples for inspiration. This geometric lamp in an organic shape is a perfect example of how it should be done. The geometry and colours are also subtly reflected in the rug in a different way. A very nice combination!
Trending colours for 2021
Caramel, terracotta and earth tones with an orange or pink undertone are the main trend colours for 2021. We opt for luxurious materials and rich, deep and warm tones. The keywords are nostalgia, modern, lavish, warm and rich. But intimacy, cosiness and comfort are also important elements. The fabrics and rugs are fluffy, soft and cuddly. The colours are rich and luxurious: from yellow ocher, old pink, gold, lilac and chocolate brown. The materials vary from velvet, soft silk with shiny embroidery and fluffy soft rugs.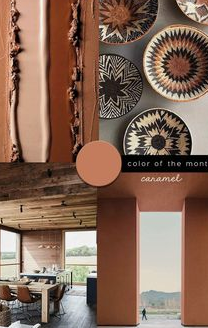 The comeback of the classic style
A velvet sofa in royal blue plus chandelier and mantelpiece. This is all extremely 2021. The classics are making a comeback this year. And not like in the interior of your grandfather and grandmother. The classic trend in 2020 is stylish and subtle. This concerns a select number of items such as ornaments, panelling or candlesticks that provide the right classic touch. But a chaise longue or old vintage leather sofa can also add to this style for your interior. Finally, we also see more dark accents on the walls such as anthracite colour and black wood strips.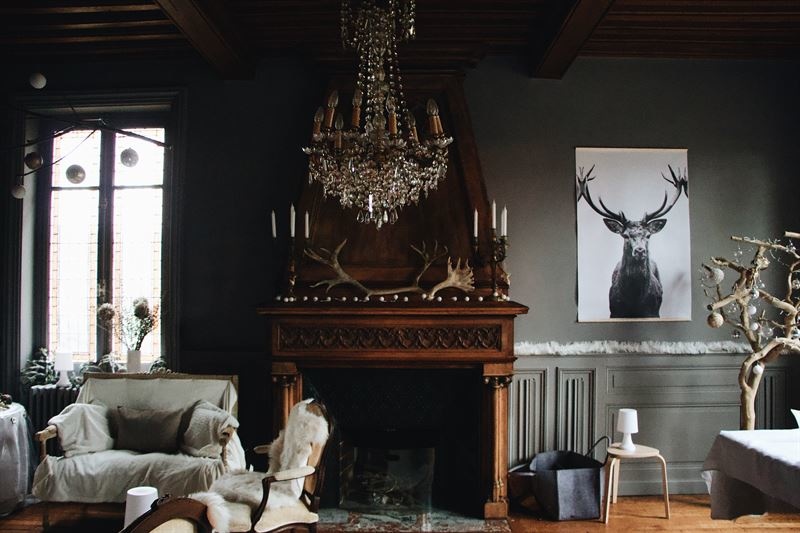 Velvet, natural and green
Green has been a trendy colour for a number of years. This year we shall see even more velvet items such as velvet sofas or velvet cushions. Combine this velvet with round shapes, natural materials and lots of green plants for a unique, contemporary look. Light brick slips also go well with this. We see the velvet accessories in the trend colours dark green, deep blue, warm red, terracotta and ocher yellow. The materials we see here are rattan and the lighter types of wood. 
Tailor made products
Sustainability continues to play an important role, both in our homes and in our lives. We add energy-efficient appliances, green roofs, solar panels, and heaters to our homes. Natural products such as clay plaster and lime paint are also becoming more popular. These products breathe and ventilate better and do not contain harmful substances. 
Handmade furniture has been trendy in Sweden for years. Sustainability is very essential in the interior design there. But traditional, handmade products are also gaining popularity in the Netherlands. For example, have your furniture made or reupholstered by regional furniture makers and upholsterers.
You could also invest in beautiful handmade crockery that you display on a robust shelf in your kitchen. This way you can be sure that you have a unique item and not twelve in a dozen as with mass production. By doing this you're also supporting regional artists and entrepreneurs. This furniture is also made with a lot of attention to detail.